PAT Testing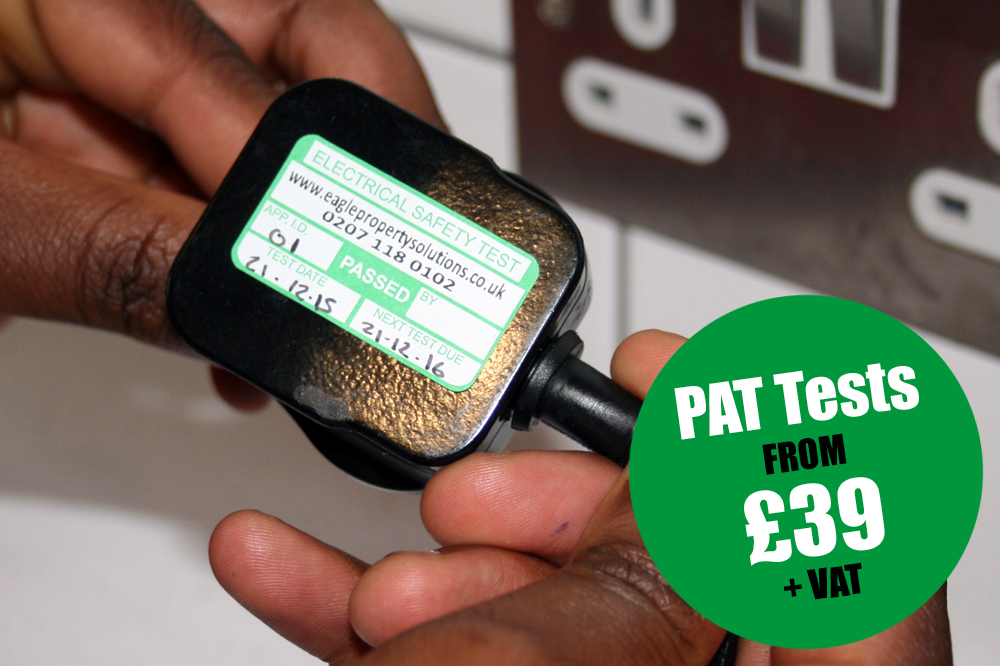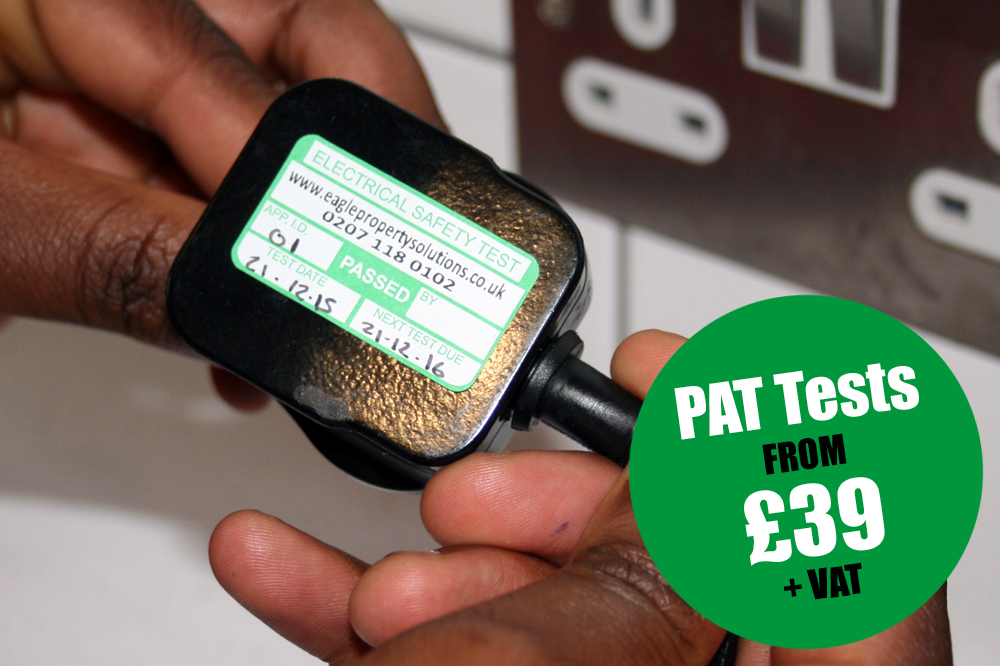 PAT Testing
Prices displayed excluding VAT
Why Choose Us:
Eagle Promise – We guarantee to beat any quote by 5%
Faulty plugs and fuses replaced FREE of charge
A full report and certificate provided on site
We cover all of London, Surrey and surrounding areas
FREE pass or fail labels for appliances
Timely reminder when your appliances need retesting
Formal, visual inspection with a written report
No hidden charges or extras
Qualified and competent engineers
Proven track record having tested 1000's of offices and domestic properties
FREE no obligation quotes
Electrical PAT Testing FAQ
What is PAT Testing?
PAT Testing, also known as Portable Appliance Testing is the process by which electrical appliances are routinely tested to ensure that they are safe.
What appliances need testing?
For Landlords, all appliances that are supplied to tenants should be tested to ensure that they are safe to use. This includes refrigerators, freezers, microwaves, kettles, lamps etc.
For Businesses all equipment with a plug needs to be tested.
Appliances that are hard wired into the mains (for example many cookers and electric radiators) are part of the fixed installation and are not PAT Tested.
Important: Only appliances with plugs can be tested.
Why should I have appliances tested?
Landlords must demonstrate that they have taken every reasonable precaution to ensure that the appliances they provide are safe for the tenant to use.
PAT Testing helps to minimise fire risk from faulty appliances within your property.
Increasingly, insurance companies will look to see what precautions have been taken when assessing claims.
HSE regulations require Businesses to ensure that equipment (with a plug) is safe to use and fit for purpose.
How often should I have the appliances tested?
This is dependent upon the types of appliance. As a guide, many landlords undertake PAT Testing annually, or when there is a change of tenancy (if sooner).
For businesses, the frequency will depend on the type of equipment and the environment of which it is used in. Our recommendations are based on guidelines given to us by the HSE, IEE, owe experience and other governing bodies.
What is involved?
Each appliance is visually inspected for signs of damage.
Then, depending on the type of appliance, tests are performed to test factors such as insulation, earth and polarity.
In short, appliances are checked to ensure that they are working as they should be and that they do not pose an increased fire or electric shock risk.
How long will it take?
The average domestic property takes anything between 30 minutes to 1 hour depending on the number of appliances.
Business premises usually takes a lot longer due to the difficulty of getting to the appliances and the number of appliances being tested. In our experience this ranges from 1 to 3 hours. (We usually estimate 5 minutes per appliance)
Are there any hidden costs?
No, we do not charge a call out fee or charge for minor repairs such as replacing fuses and plugs.